The most superb app for hacking Facebook is, without any doubt, Spyier as it lets you hack in a way that no one notices you. You can do a lot with Spyier, check out how to hack Facebook account here. It lets you see each and everything of the target Facebook account in just couple of minutes.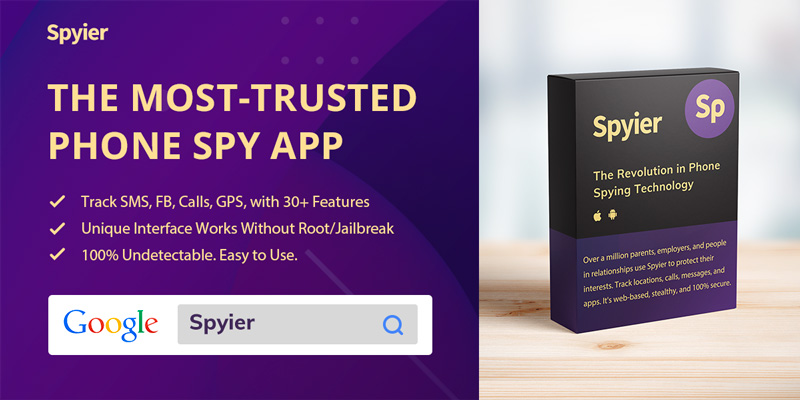 Utilized all over the world in more than 190 nations all around, Spyier proudly stands as one of the top most Facebook hackers, actually it's THE topmost one. Masses of people use Spyier to hack someone's Facebook account when they need as it's super easy to use.
Spyier is famous not only among its users but it has also been featured in many top media outlets like the New York Times, LifeHacker and BuzzFeed, to mention a few. Many of them have also recommended Spyier as the topmost hacking tool.
Spyier is greatly helpful if your child is annoying you through excessive use of Facebook all day and night. You can use Spyier's excellent hacking services to hack into your kid's Facebook account, as he surely won't show it to you himself. This way, you can know what's going on.
Also, if your partner has been using Facebook a lot lately and not paying you much attention, then it's highly doubtful. Maybe your partner's cheating on you and you don't even know it. To keep an eye on every Facebook activity of your better-half, Spyier is the best choice you've got.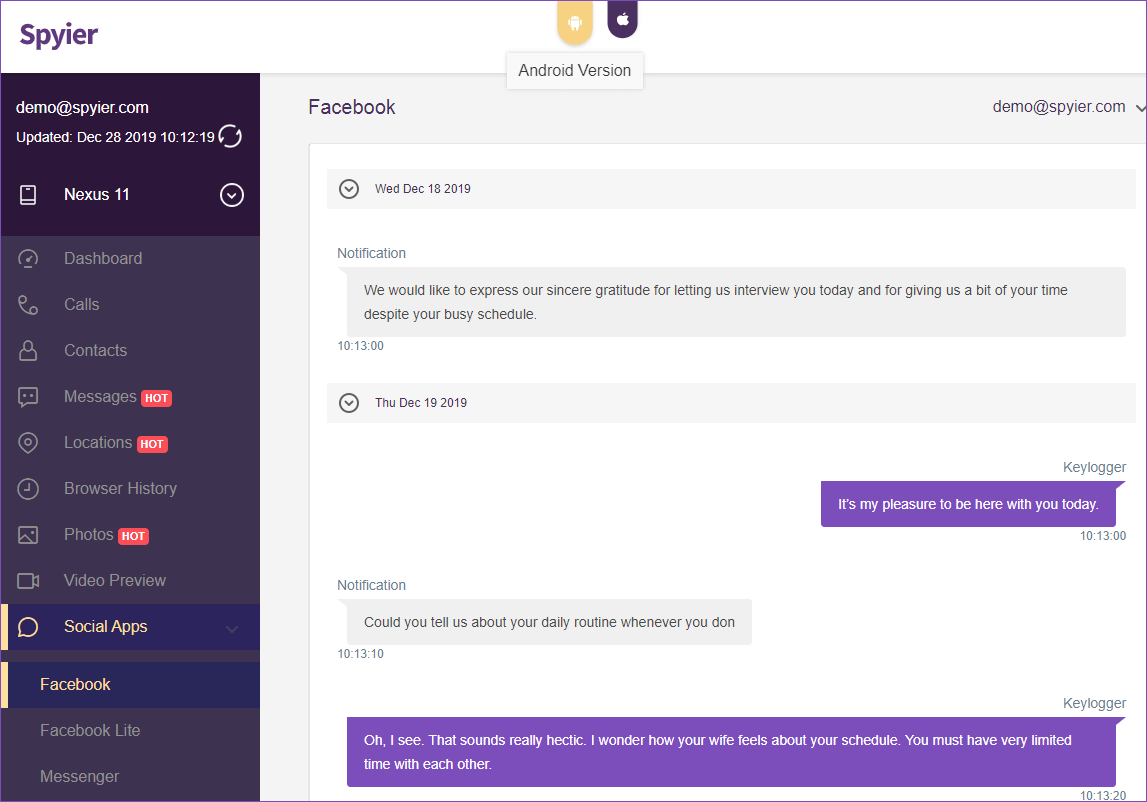 With Spyier solution, Facebook is not the only app that you can hack. Spyier can do many things and hack many other apps too. In fact, you get all the data there is on the target person's mobile phone. You can also hack other apps like WhatsApp, Instagram and LINE etc.
What Makes Spyier The Best For Facebook Hacking?
There are a plenty of things that make Spyier the best choice for Facebook hacking. If we go on stating all of them, you will definitely run out of your battery. So, here are some major plus points that make Spyier the best Facebook hacking app of all.
No Rooting and No Jailbreaking
When hacking or spying is concerned, some hacking apps will require that you root or jailbreak the target device first and then afterwards, you can hack it. Spyier's not like them. It knows that rooting and jailbreaking can make the device more prone to viruses and other intrusions.
Moreover, jailbreaking and rooting can also risk your identity being revealed. Spyier understands this very well. Hence, it has eradicated the need of jailbreaking and rooting the device through its top of the line services.
Trustworthy and Reliable
Spyier is the most trustworthy and reliable hacking app that you will ever find on this planet. Those millions of Spyier's users out there, they know it and that is why Spyier's their first choice.
Your information is completely safe with Spyier and hence, you can rely on it. it's not like those apps who claim to be effective but turn out to be nothing but spams. Spyier is know for its safe and secure hacking services.
No App Installation Required
The best thing about Spyier is that you don't need to install any app on your phone for hacking through it. Spyier has this amazing dashboard facility that can be accessed from any internet browser and you can use it for hacking Facebook. See, Spyier is all about making life easy.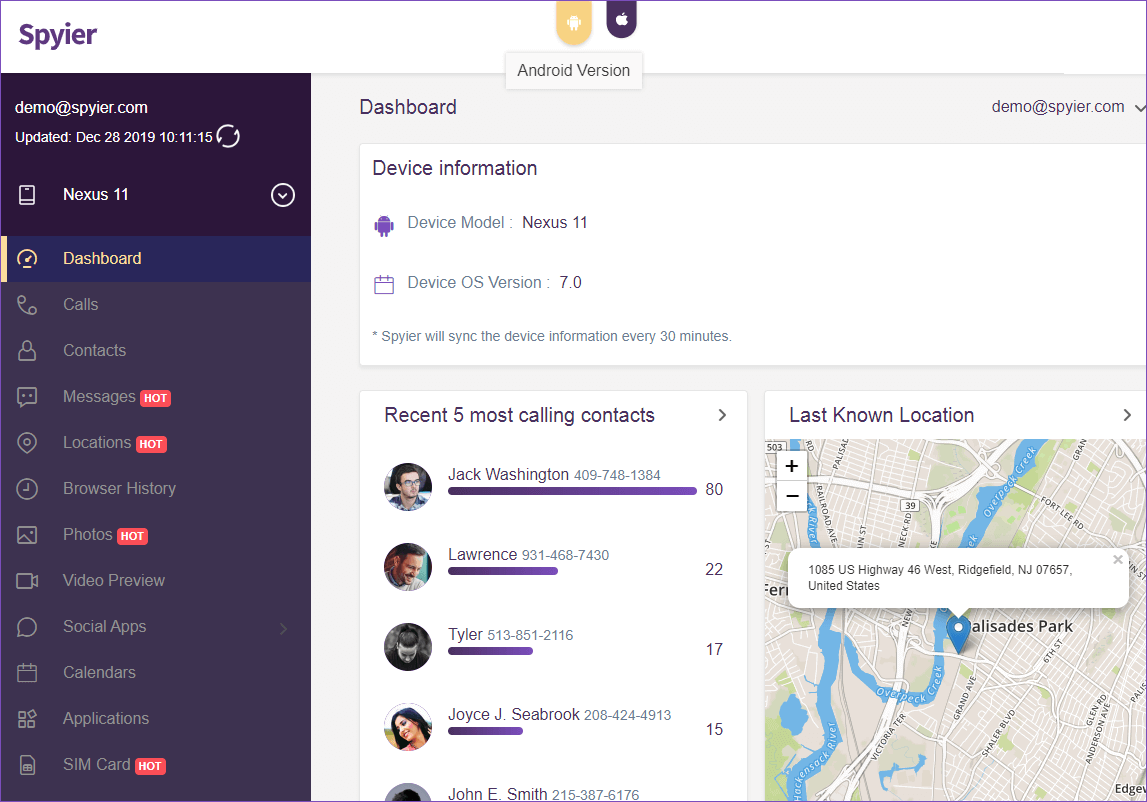 The Spyier online dashboard is extremely easy to use has all the options for you. You can spy on other person's whole mobile data through it.
Technical Knowledge is not Required
Another good thing about Spyier is that you don't need to have any technical know-how of hacking before. You don't need to have any expertise so as to hack Facebook through Spyier. Spyier handles all the technical work. You just need to make a few clicks on the dashboard.
Hack Facebook Secretly through Spyier
One of the best features that Spyier holds is that it works in a complete discreet way. That is why, it holds the largest user-base that any hacking app could have in the world. down below, we have described the features it employs for both iOS and android phones.
Facebook hacking for iOS
For iOS devices, Spyier's Facebook hacking features are totally remote. You can hack anyone's Facebook account even from far away. This is because of the excellent services incorporated by Spyier.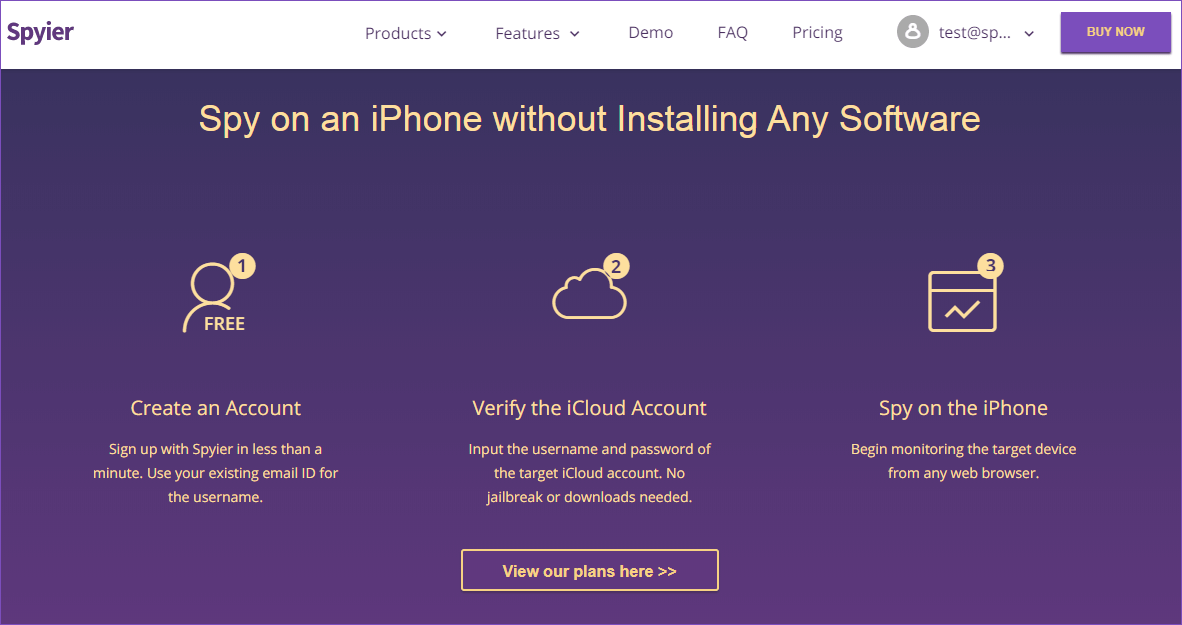 If you want to hack a Facebook account of any iOS device, you need not touch the target device even once. You can hack Facebook on it distantly. No app installation is involved. There is absolutely no need to install any app on the target iOS device.
This is because Spyier makes use of the iCloud reinforcement of the target iOS device. Through iCloud, Spyier gets all the necessary Facebook data that you need. Then, the data is transferred to your cellphone. So, it's really simple. You just need to give in the iCloud details and nothing else.
Facebook hacking for Android
For android devices, Spyier has some effective features to assist you in hacking Facebook. Although Spyier's hacking services for Android devices are not as remote, they are still the best among all other android hacking services.
You need to install the app on the target device so you must get hold of the phone only for once. But, it is guaranteed that you won't be needing to touch the phone ever again. The app is so small that it installs in minutes and doesn't even deplete any battery also.
How to Hack Facebook Through Spyier?
Step 1: Firstly, you need to get yourself registered on the hacking app that you want to use. This is true for all hacking applications including Spyier. Signing up with Spyier is really easy as you can visit the official site for creating an account.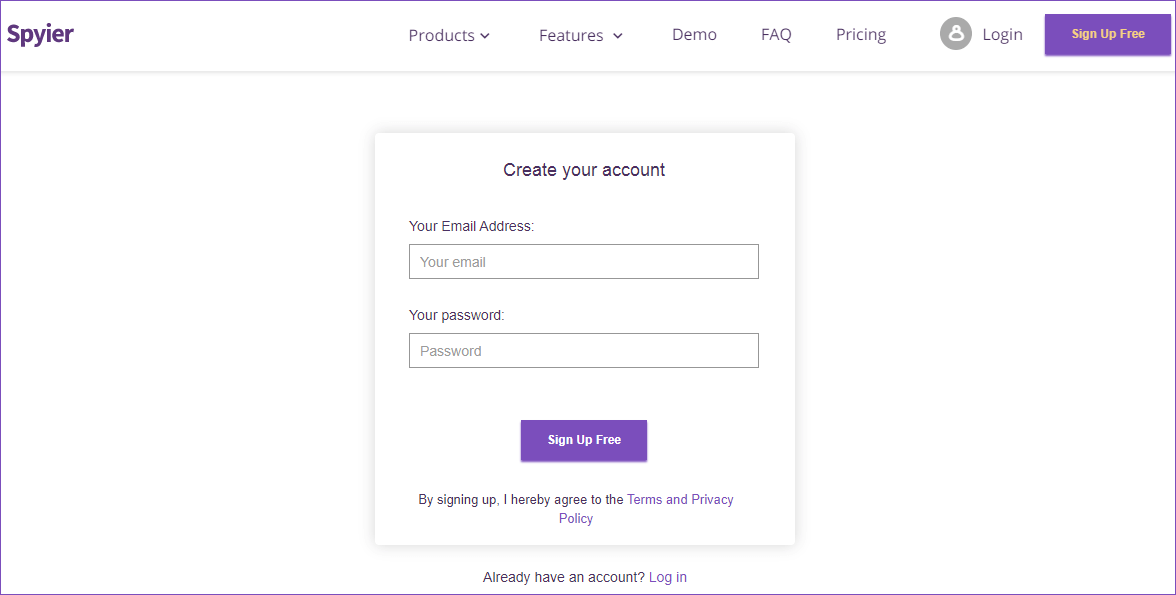 Step 2: When you are asked about the respective OS of the target device, choose the one on which you want to hack Facebook. If you're choosing iOS, make sure to provide the iCloud details in order to proceed.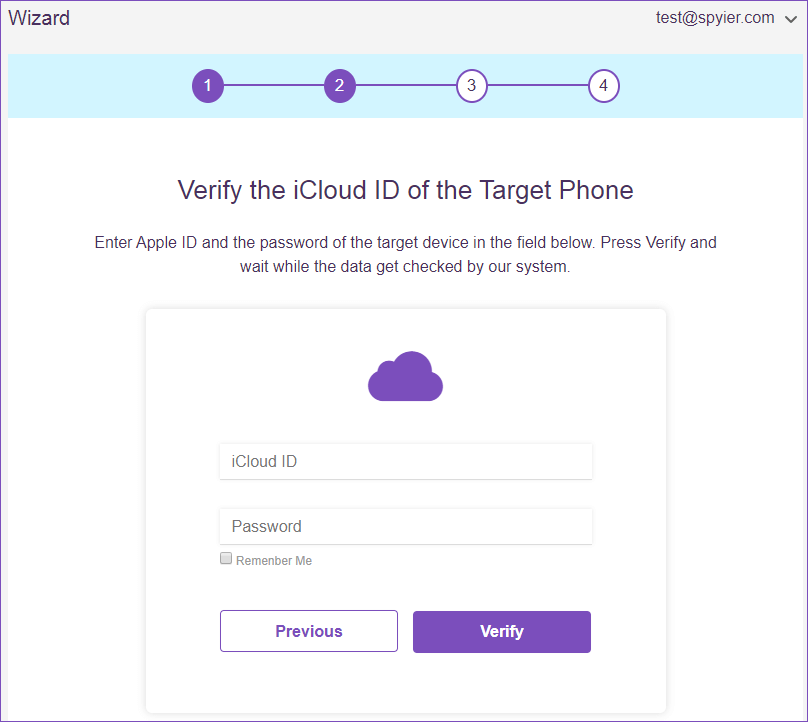 If you're choosing Android, start installing the app on the target device. The application is hidden and no one, not even the phone owner will be able to see it.
Step 3: When the app is installed successfully, you can then continue to hack someone's Facebook account. You can start by opening your dashboard and choosing the option of Facebook on it.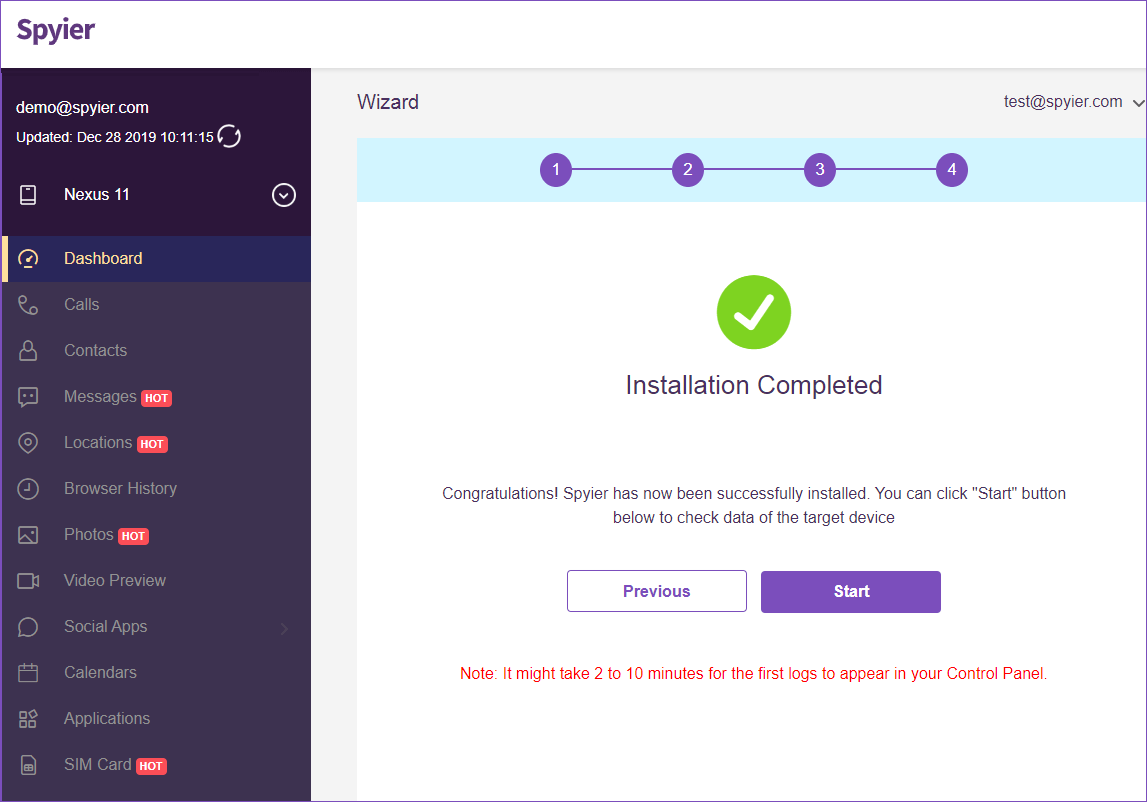 Conclusion
As you can see, there is no other app that is so much effective as Spyier for hacking someone's Facebook. So start using it to and have a pleasurable experience.